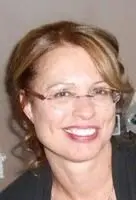 Michele Wood Turley, M.Ed., Psy.D., ABSNP is a Clinical and Educational Neuropsychologist specializing in clinical, psychological and neuropsychological assessment. Creekview Psychological Assessment Center, PA is Dr. Turley's private practice in Newark, Delaware just outside Wilmington and 40 miles south of Philadelphia. She is also currently the Co-owner and Director of Assessment services at Integrative Psychology Group, LLC. She also works as a consultant and School Psychologist and supervises Doctoral and Post-doctoral students. She has worked as a teacher, counselor, school psychologist and clinician in a variety of school, hospital and agency settings. She consults extensively with schools and families who have children with a variety of learning, or developmental problems. She is committed to providing thorough and comprehensive diagnosis and treatment for children, adolescents and adults. Among her areas of expertise are differential clinical diagnosis, ADHD, Autism Spectrum Disorders and Learning and other Neuro-developmental disabilities, Behavior and Mood Disorders, and Violent risk in children and adults.

With over 20 years experience as a clinician, and educator Dr. Turley is a graduate of The University of Washington, where she obtained her M.Ed degree and The Washington School of Professional Psychology at Argosy University, Seattle, where she received her M.A. and Psy.D. degrees. Dr. Turley has completed a post-graduate certification in Educational Neuropsychology, and is a Diplomate of the American Board of School Neuropsychology. Dr. Turley has presented at national conferences and to general audiences on topics including various aspects of specialized eduation and behavioral intervention; the developmental and emotional needs of children and adolescents; parenting issues and the prevention of school and workplace violence.
Dr. Turley is very competent and thorough in diagnosis and evaluation, and a warm and compassionate therapist with a friendly practical approach. Her orientation is interpersonal, developmental and psychodynamic. Her goal is to provide feedback to help clients understand their, or their child's current problems and uncover problematic long-standing patterns so that they can be replaced. She incorporates a blend of approaches, drawing upon a variety of assessment skills to get to the underlying problems so that you can receive the best current evidenced based treatment available. Dr Turley works with sensitivity and with compassion, she works with each client to help them build on their strengths to identify and achieve life goals.
Education:
Bachelor of Arts, University of Cape Town, 1983
Higher Diploma in Education, University of Cape Town, 1984
Master of Education, (School Psychology and School Counseling)
University of Washington, 1996
Master of Arts (Clinical Psychology) Argosy University Seattle, 2002
Doctor of Psychology, Argosy University, Seattle, 2005
License, Certifications & Awards:
Diplomate in School Neuropsychology (ABSNP)
Licensed Clinical Psychologist
Certified School Psychologist
Professional Activities and Memberships:
Member of the American Psychological Association
Member of the Delaware State Psychological Association
Member of the National Association of School Psychologists
Member of the American Academy of Paediatric Neuropsycholoy
Member of the American Academy of Neuropsychology
Member of the National Academy of Neuropsychology